12. September 2017
GRAINES Summer School 2017. History and its Sources – after the Digital Turn
Events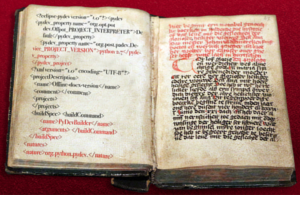 The Research Navigator contributed to the international GRAINES Summer School 2017, "History and its Sources – after the Digital Turn" held at the Department of History  from 05.09.2017 – 08.09.2017.
About 40 participants from more than 10 different place from all over Europe took part in an intense academic exchange on the benefits and challenges of the Digital Turn in History and related disciplines.
Read more about the summer school.
GRAINES the Graduate Interdisciplinary Network for European Studies describes itself as a hub for various disciplines across the arts and humanities, most importantly history and literature, from a number of European universities (Basel, Cologne, Paris, Prague, St Andrews, Vienna). It brings together scholars and PhD researchers with a broad range of subjects and research interests in European history and culture.
Read more about GRAINES.
History Department